Event Guide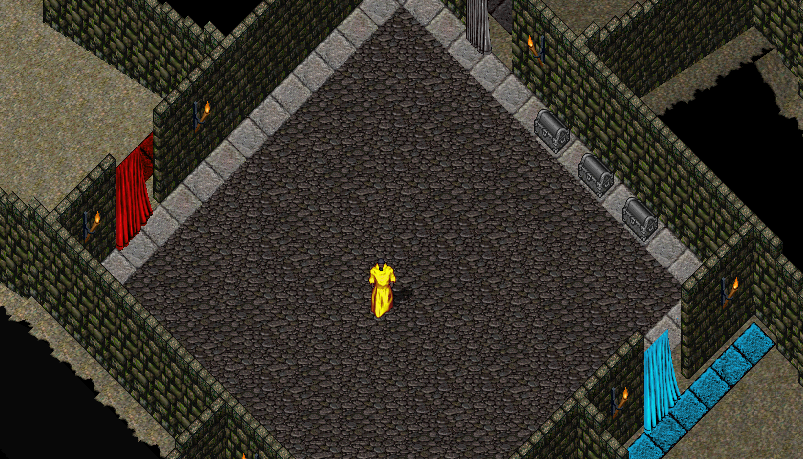 In Ultima Online, competitive events are a big part of the engaging and entertaining experience. We host many events that favor many different types of play-styles and help ensure dynamic game-play on our server. Not only are the events we hand picked competitive, challenging, and most importantly fun, events are the primary way we release rares and items into the player base to help promote trading and active economy. We host our weekly Super Sunday event schedule and bring the community together for player vs player, many prized events, and the many other adventures going on in the game world.
Super Sunday Event Schedule!
Every Sunday we like to bring the community together for a morning of virtual excitement with our Super Sunday Events!
We host these events Pacific Standard Time 8:00AM - 12:00PM.
Many of our Sunday events will be prized!
Event notices will be broadcast to online players.
We encourage all players of all play styles to join us every week!
Capture the Flag
Our most popular event on Cataclysm UO! Up to four teams participate in traditional capture the flag with an Ultima twist!
Players may form teams and join the Capture the Flag League.
Gladiator Battle
Our most custom event! Two teams of gladiators will battle hoards of minions, only to fight each other in the end!
The winner is the team who defeats all members of the opposing team! No resurrections in this fight!
Lots of seating for spectators.
Duel Tournaments
We offer many types of dueling events, our most popular being the One vs One and Two vs Two.
Teams of one or two players battle their way through a tournament teir and the last ones standing win!
We offer this event as self supplied, or auto supplied.
Spectators are welcome!
Free For All
Our most gruesome event! All players battle it out in the FFA arena, and the last man standing is the victor!
We offer this event as self supplied, or auto supplied
Color Wars
Our retro event, just like the old days! Two teams participate in a self supplied battle to the death! Last team standing wins!
Monster Bash
Our Player vs Monster event! We may spawn an ultra strong creature in the depths of a dark dungeon!
The boss creature will drop much loot and prizes, be sure to grab your share of the loot!
Other Events
Cock Fighting
Mud Wrestling
Scavenger Hunt
We have many more special events that may not be listed here! We look forward to playing with you!